Industry Specific Solutions For
Ad Fraud Prevention
Verticalized to understand the nuances of ad fraud from one industry to another. The core AI and data analytics engine derives fraud score on basis of deep understanding of industry specific KPI's. Facilitate comprehensive fraud analytics & prevention across customizable thresholds in real-time
Why verticalize

Business Specific Objectives
Paid advertising should ultimately lead to ROAS but true KPI's differ from business to business. While e-commerce might desire a higher LTV, an entertainment app may focus on retention as key metric for successful customer acquisition.

Category Level Fraud Nuances
Fraud techniques are applied in different ways due to the category differences. For example, e-commerce might see a lot of click injection or fake attribution whereas gaming might see incent mixing or sdk spoofing.

Connected Analytics
Ad Fraud Detection alone is not enough. Connected analytics to give end to end visibility into a business is important. Impact of ad fraud on various aspects such as logistics, operations, sales etc should be understood to optimise costs & resources.
E-COMMERCE & TRAVEL
Problems
Misidentification of high return-on-investment channels due to attribution hijacking.
Low conversion rate of an asset due to unwanted downloads, non-converting or fraud userbase.
Irregular data-points at every step of conversion funnel leading to flawed measurement.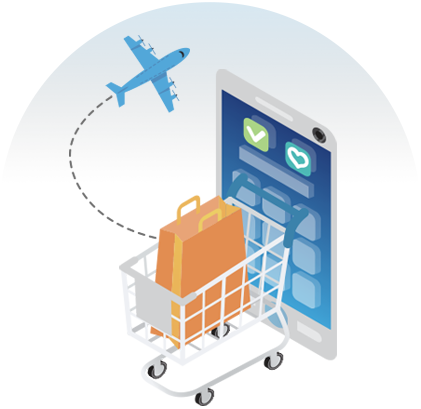 Solutions
mFaaS fraud detection helps in detection of true sources, by identifying attribution fraud.
mFaaS connected analytics takes in multiple variables from e-commerce funnel like LTV, RPE, CPE, Avg. User time, etc. to give you partner rankings.
Fake event and SDK spoofing detection helps in keeping the funnel data clean.
Gaming
Problems
Machine triggered fake events lead to improper cohorting & engagement measurement.
Flawed revenue planning & budgeting due to fake attribution.
Poor retention rates due to incent mixed & bot traffic from fraud publishers.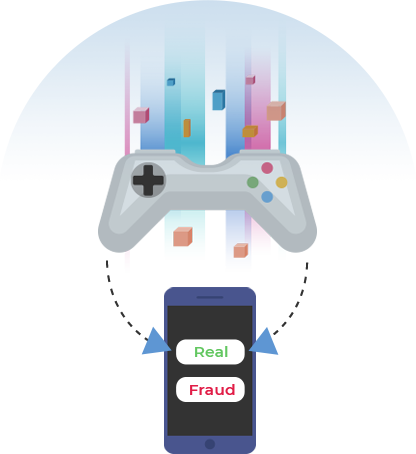 Solutions
mFaaS's fraud detection helps in detection of true sources, by identifying attribution fraud.
A true picture of ROAS (as per retention objectives) assisting in more accurate marketing planning.
Filter out the bot and incent traffic sources to increase retention rates.
Entertainment
Problems
Poor retention rates due to lack of visibility of actual users.
High funnel drops and low subscription rates as a result of fraudulent acquistions.
High traction gives an opportunity to publishers to drop old app packets which become unintentional installs.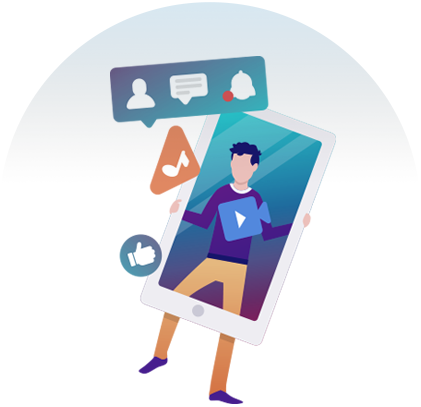 Solutions
Fake users and incent mixed installs highlighted through behavioral & traffic pattern analysis.
Identification of non-playstore installs along with SDK spoofing, highlighting qualitative vs quantitative matrix of a channel partner.
Tracking and analysis of users' primary interaction with ad vs acquisition vs activation percentage and uniformity across major channels.
Can't find what you are looking for ?
Help our experts tailor a solution suited to your business objectives