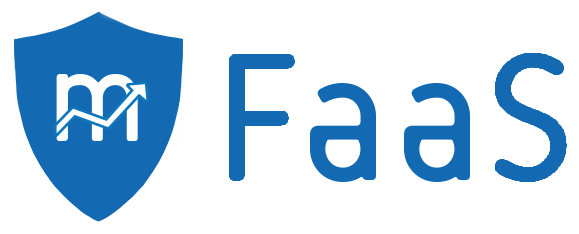 Terms & Conditions
"This Platform Service Agreement ("Agreement") dated shall be effective from the date of signing of this Agreement by Client. This Agreement is executed by and entered between:
1. Affle (India) Limited, a company incorporated under the Companies Act, 1956 and having its registered office at A47 Lower Ground Floor, Hauz Khas, Off Amar Bhawan, New Delhi – 110016 and Communication office at 3rd Floor, Tower-B, Awfis Unitech Cyber Park, Sector – 39, Gurugram-122002, Haryana (hereinafter referred to as "AFFLE") which expression shall, unless it be repugnant to the context or meaning thereof, be deemed to mean and include all its affiliates, subsidiaries, successors, permitted assigns, directors, relatives or any associates.
2. CLIENT, as detailed at the signature column of this Agreement.
(Affle and CLIENT collectively, the "Parties" and each, a "Party").
Whereas Affle is a provider of campaign & audience data management platforms for mobile apps, networks and assets that includes key modules of (i) mTraction DMP ("mDMP") for audience data management, (ii) mTraction CDP ("mCDP") for audience CRM & Re-engagement, and (iii) mTraction FaaS platform ("mFaaS") for fraud analytics & management, cumulatively referred to as "mTraction Platforms".
Whereas CLIENT is one of the largest cross platform advertising networks with operations globally.
Whereas, as a result of mutual discussion and understanding, it has been agreed by CLIENT, to deploy the mFaaS module for fraud analytics & management.
Accordingly, in consideration of the premises and obligations set forth herein, it is agreed as follows:
1. Definitions
1. For the purpose of Data Protection Regulation "Controller", "Data Subject", "Personal Data", "Processor" "Processes/Processing", Sub- Processor each shall have the same meaning as provided in General Data Protection Regulation ("GDPR") and/ or any other the applicable Data Protection Legislation and be interpreted in terms of GDPR and/ or the applicable Data Protection Legislation.
2. Data Protection Legislation: (i) the General Data Protection Regulation ("GDPR") ((EU) 2016/679) and any nation implementing laws, regulations and secondary legislation, as amended or updated from time to time, and (ii) when the GDPR is no longer directly applicable in the United Kingdom, then any successor legislation to the GDPR or the Data Protection Act 1998.
3. For the purpose of Data Protection Regulation "Individual" means a natural person to whom Personal Information relates, also referred to as "Data Subject" pursuant to GDPR or any other applicable Data protection laws and regulations.
4. For the purpose of Data Protection Regulation "Personal Information" means data about an identified or identifiable Individual, also referred to as "Personal Data" pursuant to EU data protection laws and regulations
5. For the purpose of Data Protection Regulation "Service" means Affle and/or its Affiliates' proprietary technology for enabling and optimizing CLIENT's ability to sale and purchase advertising space inventory on certain mobile applications and mobile/desktop websites, including via programmatic auction (if applicable).
6. For the purpose of Data Protection Regulation "Users" means a human end-user accessing a mobile/web application/website.
2. Scope of Services
Affle will provide the following Services as part of this Agreement:
Deploy mTraction FaaS module over cloud for analyzing and managing click and install frauda cross relevant CLIENT campaigns on real time basis
Provide fraud analytics across multiple fraud reason codes as per availability on the mFaaS console.

Provide a facility to define thresholds to block clicks and install post backs, on real time basis

Incorporate and activate new fraud reason codes as per roadmap on an ongoing basis.

Provide a designated account manager to support and assist in queries & resolutions
In relation to the stated services CLIENT understands and agrees that:
Affle makes no guarantee that all fraud will be identified or reported by its mFaaS module.
Actionability on certain fraud reason codes may not be available on real time basis.
Classification of clicks and installs as fraud is derived basis multiple data points and algorithms and that such identification may represent definitive fraud or indicative fraud, and that it is up to CLIENT to define and verify the findings reported by mFaaS and liaise with its respective traffic sources / publishers for any billing deductions and rectification.
3. Privacy & Data Ownership
CLIENT shall not provide any personally identifiable information relating to individual persons ("PII") in connection with its use of the service, unless Affle expressly agrees to receive such information and then solely as necessary in connection with CLIENT's use of the service. CLIENT is responsible for any such PII that CLIENT provides to MTRACTION.
CLIENT is responsible to ensure that a privacy policy regarding use of PII or cookie data is displayed to end users and that it shall comply with all applicable laws relating to the collection and use of PII and customer data.
Any data provided by the CLIENT including device IDs, IPs, publisher IDs and sub IDs sent to or passing through Affle platforms for processing shall remain the property of the client. However, any derived learning from processing CLIENT data as part of the service provision shall be the sole property of Affle.
Affle may utilise proprietary data such as device IDs, IPs, publisher IDs and sub IDs from its global list of whitelists or blacklists and all such data shall remain the property of Affle.
4. Representations and Warranties
Each party is a legal entity validly existing and in good standing under the relevant laws.
Each party has obtained all consents, approvals, authorizations and other actions to achieve the execution of this Agreement and the arrangement contemplated herein.
Each party is in compliance with all applicable laws, orders, rules and regulations of all governmental bodies and agencies, except where such noncompliance has and shall have no adverse effect. No proceeding is pending to the knowledge of Either party which seeks revocation or limitation of this agreement.
Each party acknowledges that the terms of this Agreement constitute a valid and binding agreement, enforceable in accordance with its terms, subject to laws of general application.
Each party and its personnel will perform its obligations under this Agreement in a competent and professional manner and with all reasonable skill and care required for the effective performance of its obligations.
In addition to the above for the purpose of compliance with GDPR and/ or any other applicable data protection law/ regulation in individual countries, the CLIENT as Data Controller or Processor as the case may be, represents and warrants the following for any user data that it receives from / sends to AFFLE
i. Data Processing and Protection
With regard to the use and processing of Personal Data the Data Controller and its Affiliates shall comply with all applicable laws and regulations as are applicable of the Data Protection Legislation including GDPR.
The scope of Data processing and its usage shall be limited to the extent required to deliver the services diligently and efficiently as set forth in the Agreement and the Data Controller may retain such data only if it is necessary to fulfil its obligations as set forth under the Agreement.
CLIENT will use and process Data in compliance with applicable Data Protection Legislation including but not limited to fraud prevention, bot detection, quality rating, analytics, enhancements, optimization, viewability, geo location services, ad security, ad verification services and service misuse prevention. Where applicable, the Parties may process Data in anonymized and aggregated forms.
ii. Security, Privacy, and Audit Rights
In the event of any Personal Data breach (actual or suspected) by the CLIENT, the CLIENT at no cost to AFFLE shall:
a. notify AFFLE of such Personal Data breach without undue delay, no later than 24 provide AFFLE without undue delay no later than 48 hours after becoming aware of or first suspecting the Personal Data Breach such details as AFFLE may require in relation to:
the nature and impact of the Personal Data Breach, including the categories and approximate numbers of Data Subjects and Personal Data, records concerned;
any investigations into such Personal Data Breach;,
the likely consequences of the Personal Data Breach; and
any measures already taken or proposed to address the Personal Data Breach, including but not limited to mitigate its possible adverse effects and prevent the reoccurrence of the Personal Data Breach or any similar breach, provided that, (without prejudice to the above obligations) if CLIENT cannot provide the details as mentioned above within the mentioned timeframes, CLIENT shall, before the closure of the timeframe, provide AFFLE with reasons for such delay and when it expects to be able to provide relevant details (which may be phased), and give AFFLE regular updates on these matters.
hours after becoming aware of or first suspecting the Personal Data Breach;
iii. Controller Requirements
The CLIENT as Controller shall:
at no cost to AFFLE, record and then refer to AFFLE promptly (and in any event within 5 Business Days of receipt) any Data Subject request or complaint which is made under GDPR and/ or any other applicable Data Protection Legislation in relation to the Data processing;
at its cost and expense, provide such information and cooperation and other assistance as AFFLE reasonably requests in relation to a Data Subject request or complaint made under GDPR and/or Data Protection Legislation within the timescales reasonably required by AFFLE;
implement and maintain a program to ensure that all collection and Processing at its end and transmission of Personal Data is sufficiently safeguarded and secured;
implement a legally adequate privacy policy in accordance with GDPR and/ or any other applicable Data Protection Legislation, and enact all other compliance requirements as applicable to the business;
maintain, monitor and review records of user activities, exceptions, faults and privacy in relation to the relevant Personal Data;
ensure information security events are produced, maintained, monitored, reviewed and if required enhanced on an ongoing basis; and
ensure that the relevant technical solutions are configured such that the default settings protect Data Subject privacy.
iv. Consent Requirements
CLIENT confirm and warrants that any personal information provided to AFFLE is received post necessary consent from the User/ Data Subject in compliance with the provisions of GDPR and/ or any other applicable Data Protection Law/ Regulation as the case may be and shall be used only for the purpose for which the consent is so obtained.
CLIENT shall seek consent from the User/ Data Subject to the standard and provisions of GDPR and/ or any other applicable Data Protection Legislation to collect, Process, transmit or use their Personal Data as contemplated by the Agreement.
In the event the consent to handle Personal Data is withdrawn by the User/ Data Subject, CLIENT shall notify AFFLE without undue delay no later than 24 hours after becoming aware of the consent being withdrawn and shall stop using, transmitting and/ or processing the data immediately after withdrawal of such consent;
CLIENT shall allow AFFLE or any third Party so designated by AFFLE to conduct/ undertake audit for the purpose of demonstrating compliance with applicable provisions of GDPR and/ or any other applicable Data Protection Law and the provisions of Agreement or this Addendum;
CLIENT shall indemnify, defend and hold harmless AFFLE and its Affiliates against and from all loss, liability, damages, costs (including legal costs), fees, claims and expenses arising out any third party claims which AFFLE may incur or suffer by reason of any breach by the Advertiser of any of the terms of this Addendum
5. Indemnity and Limitation of Liability
Each Party shall indemnify and hold harmless the other Party, its officers, directors, shareholders, employees, successors and assigns etc. from and against any and all claims, demands, actions, causes of action, damages, losses, costs and expenses (including reasonable attorney's fees and disbursements) that may be made against either Party or due to which either Party may suffer or incur as a result of, in respect of, or arising out of the breach by the other Party of any representation, warranty or obligation in this Agreement, or any alleged breach of any representation, warranty or obligation by the other Party. This clause shall survive the termination or expiry of this Agreement.
CLIENT represents and warrants that it will not modify, adapt, translate, prepare derivative works from, decompile, reverse engineer, disassemble or otherwise attempt to derive source code from any technology platform, code, software, services, interface, applications, solution, provided hitherto by AFFLE for provision of services under this agreement.
To the greatest extent permissible under law, Neither Party shall be liable for any special, indirect or consequential loss or damage including without limitation loss of profits, business, revenue and/or goodwill. Notwithstanding anything written or otherwise. The Parties liability in contract, tort or otherwise (including negligence) howsoever arising out of or in connection with this agreement shall not exceed, in total, regardless of the number of claims, in respect of all matters, an amount equal to the Platform Fee payable by CLIENT to AFFLE for the said services.
6. Non-Exclusivity
It is understood and agreed that services provided under this agreement will be on non-exclusive basis. Nothing contained in this Agreement shall prevent either Party from executing similar agreements with any third parties.
7. Remuneration & Platform Fees
CLIENT will remunerate AFFLE basis a Platform fee agreed in Schedule A.
Service Tax and any other applicable taxes shall be charged extra in accordance with the prevailing law.
8. Billing & Payments
i. AFFLE will raise an invoice for the Platform Fee basis numbers reported on its mFaaS console on a monthly basis by the 7th of every month for invoices relating to the previous month.
ii. CLIENT shall make payment of all invoices within 30 days of invoice receipt.
9. Confidentiality
Each Party shall hold in strictest confidence, shall not use or disclose to any third Party, and shall take all necessary precautions to secure any Confidential Information of the other Party. Disclosure of such information shall be restricted solely to employees, agents, consultants and representatives who have been advised of their obligation with respect to Confidential Information. The term "Confidential Information" shall mean all non-public information that this Agreement or a Party designates as being confidential, or which, under the circumstances of disclosure ought to be treated as confidential. "Confidential Information" includes, without limitation, the terms and conditions of this Agreement, information relating to the financial and accounting books and records, marketing or promotion of any product or services, business policies or practices, customers, potential customers or documentation or information received from others that a Party is obligated to treat as confidential. If a Party has any questions as to what comprises such Confidential Information, that Party shall consult with the other Party. "Confidential Information" shall not include information that was known to a Party prior to the other Party's disclosure, or information that becomes publicly available through no fault of the Party. All disputes arising out of or in connection with this Agreement shall be submitted exclusively to the competent courts at New Delhi.
10. Term & Termination
The Contract will be valid for a period of two (2) years or such other term as may be mutually decided between the Parties and shall automatically renew unless mutually terminated by the Parties herein.
Either party may terminate this Agreement by providing 60 days prior written notice. Upon termination of this Contract, CLIENT shall pay all outstanding invoices and sums due to AFFLE in relation to AFFLE's performance of all Services prior to such termination.
This Agreement may be immediately terminated by either party if:
a. the other party commits a material breach (capable of being cured) of its obligations hereunder that is not cured within 20 days after written notice thereof from the non-breaching party, except as otherwise stated in this Agreement with regard to specific breaches; or
b. a petition in bankruptcy or other insolvency proceeding is filed by or against the other party, or if an application is made for the appointment of a receiver for the other party of its property, or if a the other party makes an assignment for the benefit of creditors, be unable and fail to pay its debts regularly as they become due, suspend or be caused to suspend business, or commit or cause to be committed any other act amounting to business failure.
CLIENT shall have the right to terminate this agreement forthwith in the event AFFLE commits any act detrimental to the interest, goodwill, of CLIENT. Except as otherwise provided herein, any termination of this Agreement shall be without prejudice to any other rights or remedies a party may be entitled to under this Agreement or at law or in equity and shall not affect any accrued rights or liabilities of either party nor the coming into or continuance in force of any provision of this Agreement which is expressly or by implication intended to come into or continue in force on or after such termination.
Effects of Termination
Upon termination of this Agreement AFFLE shall immediately delete as directed by CLIENT, all CLIENT data including Confidential information and any copies thereof, in AFFLE's possession and certify to CLIENT, within fifteen (15) days of doing so.
Force Majeure
Neither Party shall be held liable for any delay or failure in performance of this Agreement on account of any event beyond the reasonable control of the Party such as acts of God, acts of civil or military authority, government regulation, embargoes, epidemics, wars, terrorists acts, riots, insurrections, fire, explosions, earth-quakes, or nuclear accidents ("Event of Force Majeure").
Arbitration & Dispute Resolution
All the disputes arising out of the performance, validity or the interpretation of this Agreement to be executed between the parties, if not settled through mutual discussions of the parties, shall be referred to sole arbitrator appointed by mutual consent of the parties and resolved through arbitration conducted in accordance with the provisions of the Arbitration & Conciliation Act, 1996. Arbitration shall be conducted in English language and venue of arbitration shall be New Delhi. This Agreement and any dispute or claim relating to it, its enforceability or its termination shall be governed and interpreted according to the laws of India The Courts at Delhi shall have exclusive jurisdiction over any disputes under this Agreement.
Miscellaneous
i. No Partnership/ Agency The parties are independent contractors and nothing contained herein shall be deemed to create any partnership, joint venture, employment between the parties hereto or between CLIENT and AFFLE representatives and employees.
ii. Assignment Each of the Parties understands and acknowledges that each Party shall not assign or otherwise transfer its rights or obligations under the Agreement, in whole or in part, without the prior written consent of the other Party. Notwithstanding the above, each Party may at any time assign or transfer all or any part of its rights or obligations arising under or in connection with this Agreement to any other party under any corporate or contractual arrangement.
iii. Waiver The failure to exercise or delay in exercising a right or remedy under this Agreement shall not constitute a waiver of the right or remedy or a waiver of any other rights or remedies.
iv. Severability If any provision of this Agreement is or becomes, in whole or in part, invalid or unenforceable but would be valid or enforceable if some part of that provision was deleted, that provision shall apply with such deletions as may be necessary to make it valid.
v. Notice Any notice or other communication required or permitted to be given between the parties shall be in writing and duly addressed to the signatories through their designations at their address first above mentioned, through registered mail, speed post mail, courier service and / or email or to such other address as may be notified in writing.
vi. Modification/Alteration/Amendment/Renewal: This Agreement may be modified, altered, amended or renewed with the mutual consent of the parties by a separate deed recording the terms thereof. Each modification, amendment, alteration, renewal to this Agreement shall supersede the terms of this Agreement to the extent that they are inconsistent with any such amendment, modification.
vii. Further Assurances Each of the parties from time to time shall execute any and all necessary or desirable documents and provide such further assurances as may be required to preserve and protect the rights of the other party or to comply with its obligations under this Agreement.
By signing up for the platform services the CLIENT has agreed to the terms and conditions of this Agreement."